Specializing In Highly-Responsive IT Services & Support For Medical Practices In New Jersey

Over 25 Years Of Experience Specializing In Supporting Medical Practices
We Work With And Support Top EMR and PM Systems
We Answer Our Phones Live From Our Office In New Jersey
We Provide Support At A Fixed Cost Tailored To Your Practice
100% Satisfaction Guarantee Or Your Money Back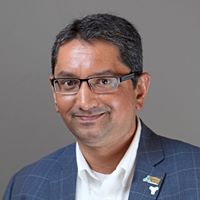 Call Us Today At

201-791-8088
5 Reasons to Choose Merkem
to Support Your Computer Network
1
Just like your medical specialty, we SPECIALIZE in IT services for small and mid-sized specialty medical practices.  We bring our deep knowledge of your EMR and PM software systems, HIPAA compliance, medical practice management and business operations to solve the business and IT problems other IT firms cannot or do not know how to.
2
As part of our concierge service, call us with any IT request and know that it has now been taken off your plate. It becomes our priority and we take ownership of it, so you can go back to providing excellent patient care and streamline your day-to-day operation. We help you get your day back.
3
We work with you to learn and understand how your business operates to help facilitate growth and keep costs on track. We realize you do not just see IT as a necessary evil and cost center in your practice. You see IT as a critical component of your specialty practice and crucial to the smooth operation and growth of your business.
4
Whether it is your EMR, Practice Management, Accounting, or Document Management system, phones, Internet or anything IT related, we will take over problem resolution for your specialty practice. Merkem ONE Call is all it takes to get back precious hours of your time.
5
If you have an urgent IT problem that is preventing you from working, we guarantee to answer our phones LIVE and to have a qualified technician working to resolve it within 10 minutes or less. For all other IT requests, we guarantee a 60-minute-or-less response time on your new support ticket. Your IT support for that month is free if we fail to meet our service level.
See what other medical specialty practices and business owners are saying about us…
Not Ready To Call Us Just Yet?
If so, we would at least like to give you a copy of our recently published report, The Northern New Jersey Business Owners' Guide To IT Support Services And Fees.
Even if you aren't ready to make a change right now, this will give you the 3 most common ways IT services companies charge for their services, and the pros and cons of each approach, 21 revealing questions to ask your IT support firm BEFORE giving them access to your computer network, e-mail and data, and more.
Simply fill out the form here and download your copy today!